Quality assurance has been gaining prominence both nationally and internationally. Under the banner of our quality assurance improvement endeavours, accreditation is supported on every level.

Hacettepe University prioritizes programme accreditation. Within this scope, programme accreditation is utilized in order to (1) improve the education and training quality and creating a quality cycle for continuous development, (2) secure and guarantee the quality of education and training, (3) assure stakeholders the quality of education and training is carried out within certain standards.
Our university guarantees the quality in educational activities with the national accreditation of 43 undergraduate programs, the ADEE External Evaluation of the Faculty of Dentistry, the conditional WCPT accreditation of the Faculty of Physical Therapy and Rehabilitation, and the Orpheus Label of the Health Sciences Institute. It is one of the top 5 universities among the universities with the highest number of accredited programs in our country. As of 2022, the rate of accredited undergraduate programs at our university is 43.5%. You can find information about our current accredited programs here.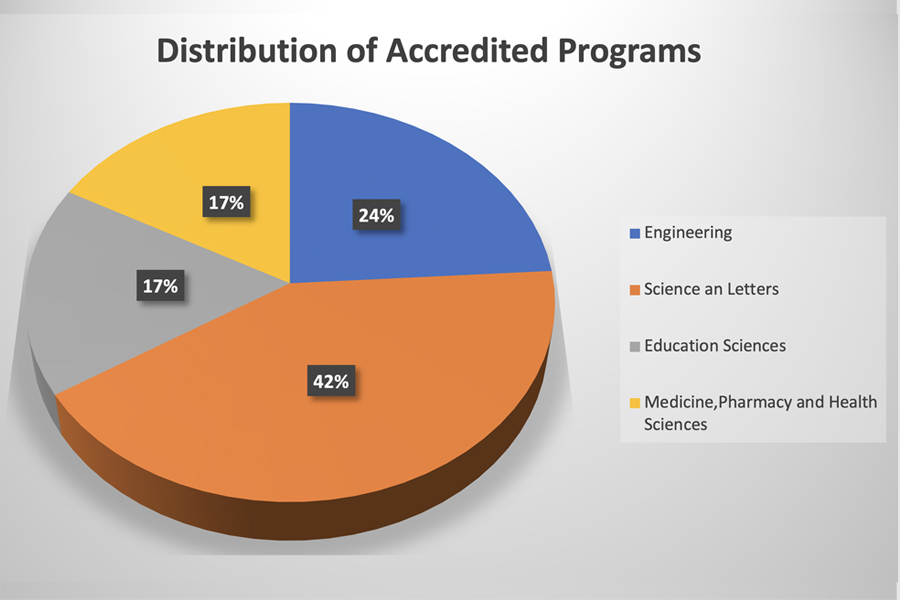 Hacettepe is one of the pioneers of our country in terms of not only undergraduate programmes but also postgraduate programmes. Hacettepe University Hospitals is the first public hospital to be accredited by JCI. You can learn more about the system Hacettepe University Hospitals have developed to meet the health service quality demands and to provide a thorough health service by clicking here.